Did you know millennials are the largest living generation? With 75.4 million people between the ages of 18 and 34 (as of 2015), it's no wonder brands everywhere are trying to make their mark within the millennial demographic.
Yet it takes a thoughtful approach to hook millennials on a product, mainly because they aren't moved by traditional advertising. Only 1% of millennials say that an advertisement helps them trust a brand. What does it take to incite excitement among millennials over a product or service?
Lifestyle Marketing: Building a Brand That Contributes to Culture
For every top performing millennial brand, there is a lifestyle marketing strategy behind the scenes, working magic. What is a lifestyle? It's simply the way in which a certain group of people live. A lifestyle embodies the person's ideas, opinions, interests, attitudes and behaviors. A lifestyle brand is one that has shown the consumer that its product will assist in everyday life and can be used as a vehicle of self-expression of the ideals that dictate their lifestyle.
Lifestyle examples include the young millennial fresh out of college who wants to travel the world before settling down at a desk job. Another lifestyle could be the mid-twenties bachelor who loves sports, beer and partying with friends. It could be the active, single woman who loves running, but also wants to up-do her hair and make-up when it's time for girl's night.
Ultimately, making a lifestyle connection with a demographic requires building a brand with an ideology that resonates and aligns with the target demographic. Once that connection is made, the brand becomes a social phenomenon, embodying the personality of the target group of consumers. 
The following five aspirational brands have built themselves into lifestyle brands that speak to a specific audience and have found incredible success within their target niche – millennials. Due to expert positioning and a willingness to stray from traditional lifestyle marketing products and depend almost solely on social media, these five brands are ones to watch:
1. Perverse Sunglasses
Perverse Sunglasses has answered the question, "what is a lifestyle brand that millennials can identify with?" The ideal customer for their lifestyle brand loves the following: cute pets, the beach, going out for brunch, hanging with friends and upping their style game. Yes, this describes a vast majority of millennials, and that's why Perverse sunglasses are becoming a must-have among this group of consumers.
Perverse sunglasses started by creating a popular product, its "sunnies" sunglasses. The sunglasses speak for themselves – they have personality and flair. But instead of simply posting stylish pictures of the sunnies, Perverse went one step further: it created the hashtag "sunnies are the new shoes." With this hashtag the brand mines and reposts user-generated content that fits its persona, thus enhancing consumer engagement and giving contributors recognition on its Instagram profile.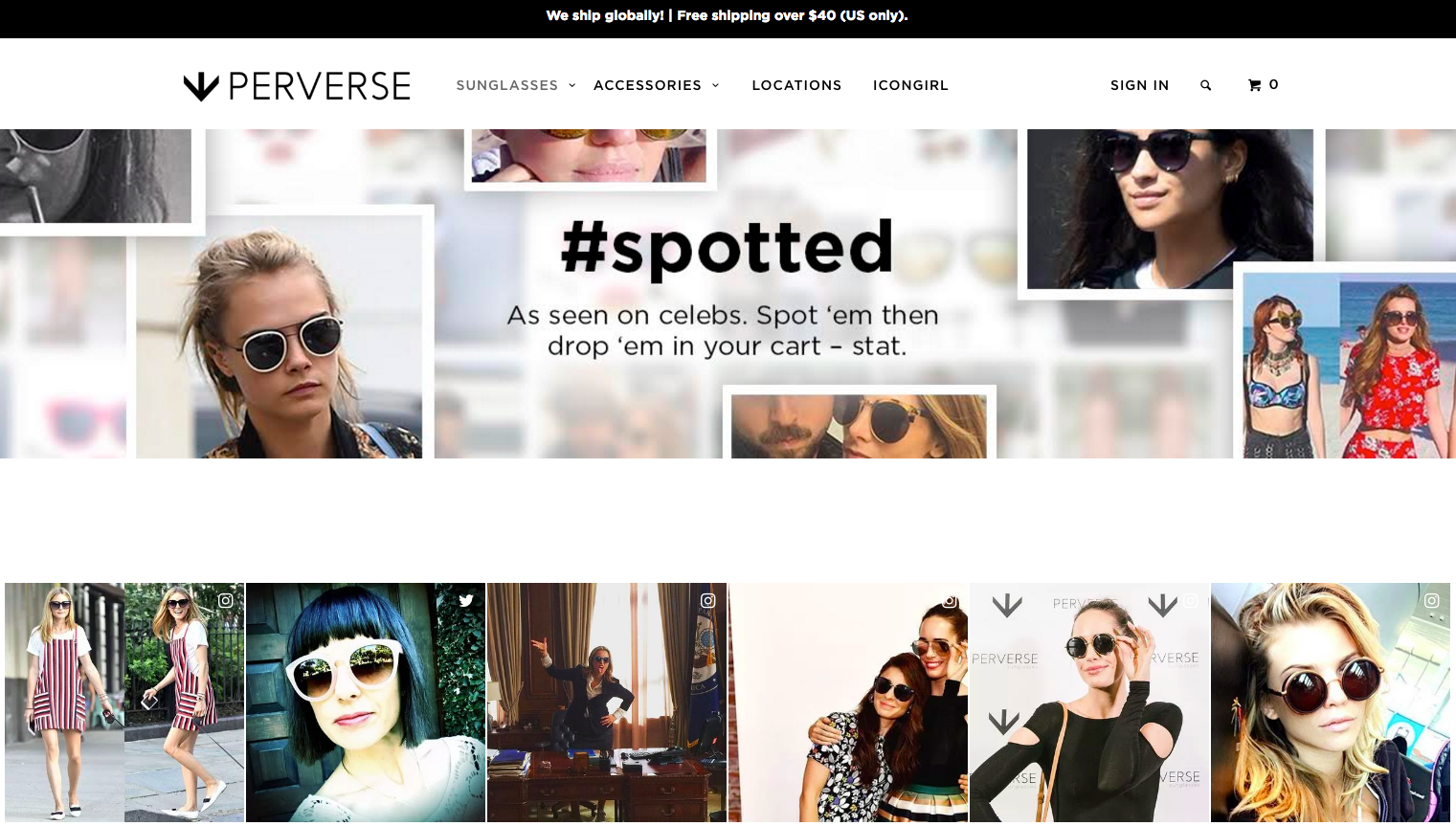 2. MICHI
MICHI makes active exercise-wear for millennial women, but it doesn't just clothe you for a workout, it motivates you for a workout. Its entire feed is filled with quotes that support women's empowerment and personal development. With a wide range of influencers, from celebrities to bloggers, MICHI understands that user-generated content is an invaluable addition to its online presence.
The brand also knows that traditional lifestyle ads focused on generic product descriptions won't make a connection to the millennial audience. Instead, it focuses on helping women achieve their objectives in every undertaking, from finding fashionable workout gear to mastering their fitness goals. When a millennial woman buys from MICHI, they feel understood and supported.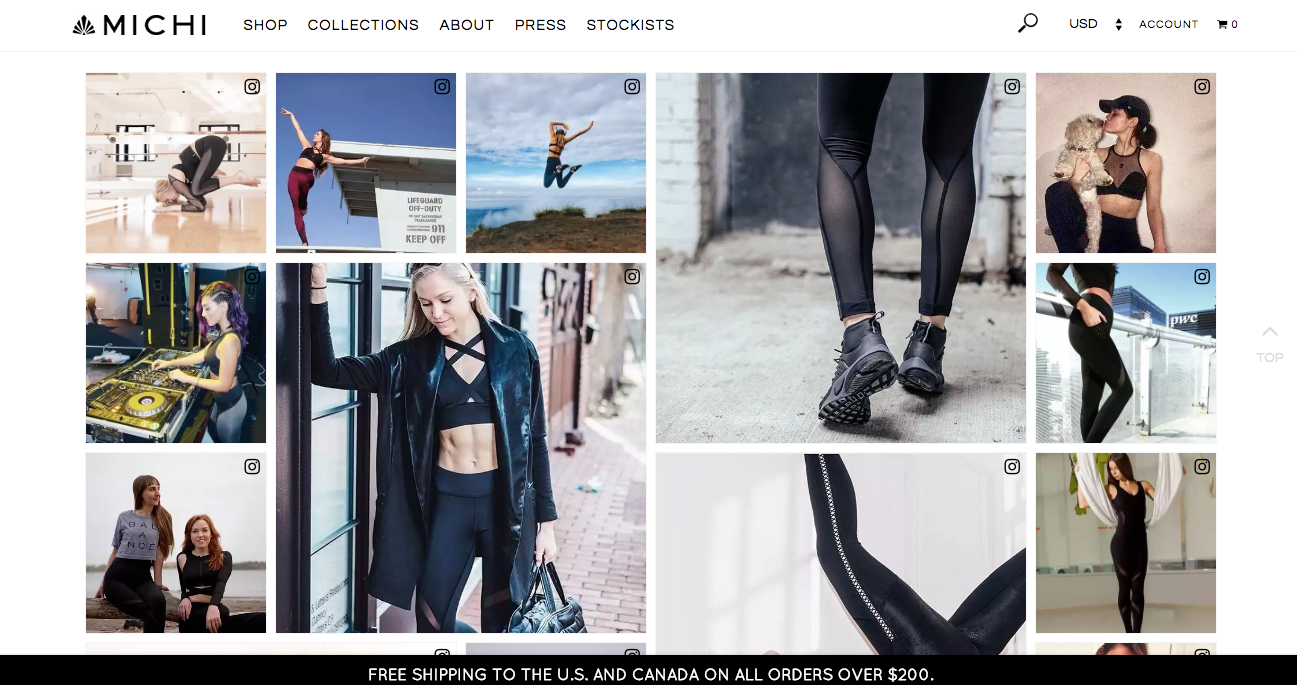 3. Squatty Potty
When you think about a lifestyle industry to target with a brand new product, changing the way people use the toilet probably didn't make it into your top 10 list of ideas. But bathroom time is exactly what Squatty Potty is revolutionizing, with great success. Have you ever heard of this product? Lifestyle trends aside, people from every generation giggle at toilet jokes and puns, making the Squatty Potty the ultimate gag gift.
Millennials love memes, and Squatty Potty uses humorous memes not only as a lifestyle ad, but as a way to describe the benefits of the product. Even though you may think the Squatty Potty's obvious target market is the millennial man, the brand actively markets to females in an amusing and entertaining way. Squatty Potty is known for reposting sightings of their product in the wild, and they will use anyone's content – a great motivating factor for encouraging brand engagement.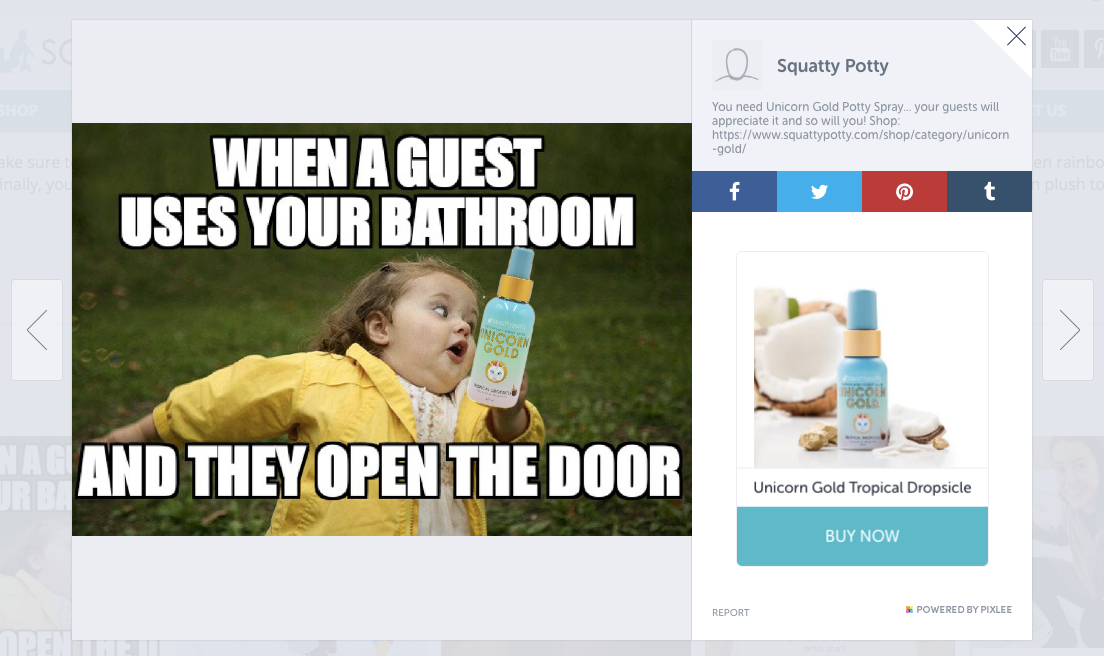 4. Chubbies Shorts
There is no denying it – Chubbies is one of the top lifestyle brands of all time. It has made owning a pair of Chubbies synonymous with being a male millennial. There aren't many lifestyle clothing brands who can claim the same level of success as Chubbies in creating a brand image that resonates so perfectly with its target market. The reason for this? It's likely due to the fact that the brand was started by millennials, for millennials. The fun, laid-back, chill attitude the Chubbies team has maintained throughout the company's development strongly appeals to their peers.
When millennials visit Chubbies' Instagram feed, they see fellow millennials wearing Chubbies while having cookouts, going to the beach, drinking and partying, traveling worldwide, playing sports and even working in an office (albeit reluctantly). From the hatred of Monday mornings to the quest for originality, millennials can easily picture themselves wearing Chubbies, mainly because Chubbies entire social media feed is almost only user-generated content.
Now that millennials are starting to grow older and have kids, Chubbies is adjusting to their changing demographic and introducing baby Chubbies products. They're growing with their audience and it's paid off – Chubbies is a cultural phenomenon.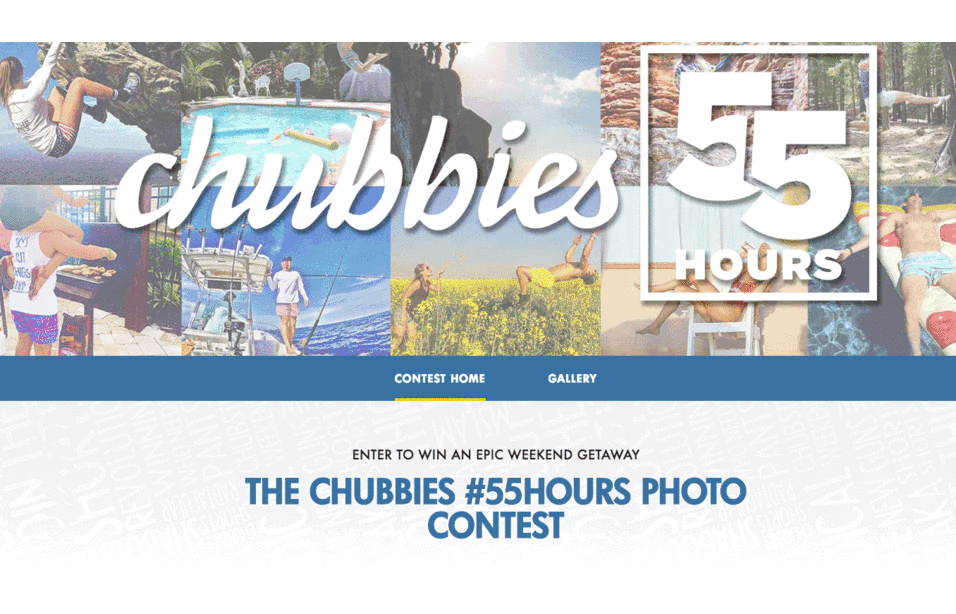 5. Anastasia Brow Bar
Blame Cara Delevingne, Kim Kardashian or Ariana Grande, but "on fleek" eyebrows are a fashion statement that hasn't waned for the past couple of years now, and the Anastasia brow bar is a must-have for every eyebrow-coaxing millennial. Anastasia Beverly Hills took advantage of the widespread trend and introduced a quality product to make thick eyebrows a possibility for everyone.
While its Instagram feed features plenty of celebrity and blogger endorsements, the brand also focuses on providing value to its followers, posting make-up tutorials and ideas to enhance the consumer experience. It also markets to women of all skin tones, expanding its reach and setting itself apart in the make-up sphere, the perfect lifestyle business success story.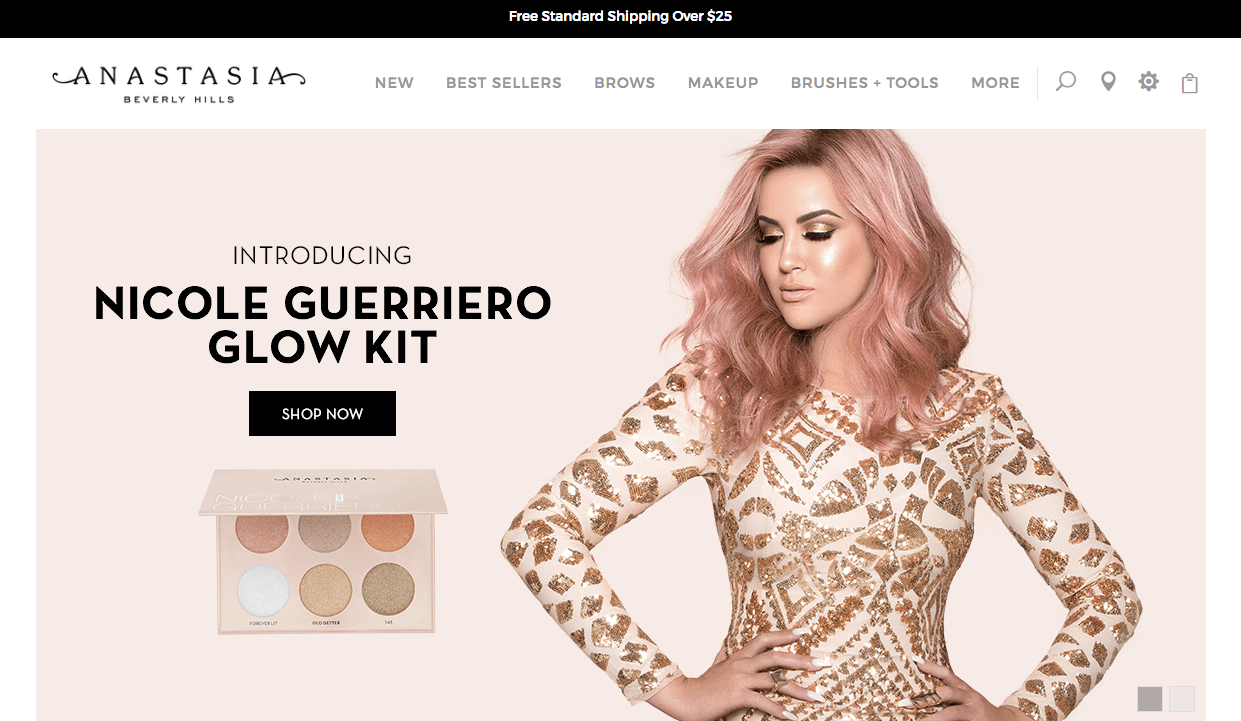 What's Your Favorite Lifestyle Brand?
The best lifestyle brands know exactly who they're marketing to. They use the power of user-generated content to connect with their passionate customers one-on-one. They provide valuable, interesting content on a regular basis. They interact, engage and empower. They're original and confident– and they've found a direct path to consumers.